PROGRAMME OF THE 4th ANNUAL BIOSIMILARS FORUM (17-18 OCT, 2019)
This 2-day series of events consists of a professional COURSE DAY and a SYMPOSIUM DAY, comprising burning issues in Biosimilar development with a dedicated focus on the statistical and regulatory aspects of follow-on biologics.
During these two interactive days the forum ensures maximum knowledge transfer among professionals, regulators and leading subject matter experts in biosimilar development to exchange and elaborate on the best practices and debate the evolving landscape, pitfalls and current perspectives of biosimilars.
 SYMPOSIUM DAY PROGRAMME 18 OCT
Some highlighted topics from the programme of the Symposium day:
Scientific factors in biosimilar product development
Special Regulatory Session on hot topics
Recent developments and best practices in assessing biosimilarity
Clinical study designs
and much more with constructive professional exchanges about the current prespectives, development trends, burning issues and challenges of biosimilars
As in previous years, visitors can take part in the event with world-prominent subject matter experts from the fields of regulatory, academic and clinical research, who will be providing a detailed overview of current development issues of follow-on biologics and guidance for their handling. The final programme for the Symposium day is under preparation, the list of speakers will continue to expand until October with internationally renowned experts from the biosimilars area. Please discover some examples from the developing programme of this year's Forum below:
Scientific Keynote Presentation
Controversies on the switching and substitution of biosimilars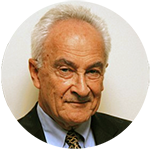 László ENDRÉNYI
Professor Emeritus of Pharmacology and Biostatistics, University of Toronto;
Former President of Canadian Society for Pharmaceutical Scientists, Canada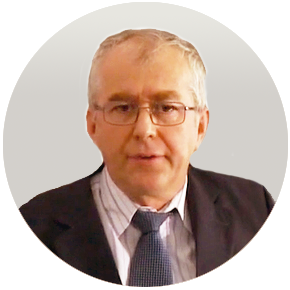 Co-author: László TÓTHFALUSI,
Associate Professor,
Faculty of Pharmacology, Semmelweis Medical University, Hungary
Multiplicity issues in biosimilar development programs
Franz KÖNIG
Associate Professor, Section for Medical Statistics, Medical University of Vienna, Austria
Applications of the expected power (statistical assurance) for bioequivalence trials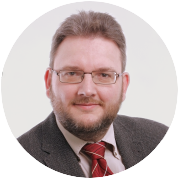 Arne RING
Professor of Statistics, University of the Free State, South Africa;
Head of Biometrics and Statistical Programming, medac GmbH, Germany
New in 2019
Special Regulatory Session on hot topics
an open, structured discussion within a round table framework with the participation of renowed regulatory expert speakers and panel members from several regulatory agencies around Europe. Here you can find the first speakers who have already accepted our invitation and some of their regulatory session topics for presentations and discussions (this list will be expanded soon).
Regulatory Keynote
Current challenges in the development of biosimilars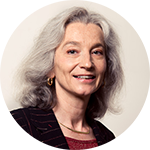 Andrea LASLOP
Head of Scientific Office, Austrian Medicines and Medical Devices Agency (AGES), Austria;
Member of the Scientific Advice Working Party (SAWP) of the European Medicines Agency; Austrian delegate in the Committee for Human Medicinal Products (CHMP) of the European Medicines Agency
Recent developments in biosimilars from a regulatory perspective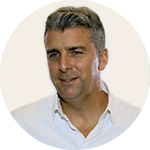 Stephan LEHR
Biostatistician, Austrian Medicines and Medical Devices Agency (AGES);
Assessor, EMA Biostatistics Working Party; Alternate Member, EMA Scientific Advice Working Party;
Former President of the Viennese Section of the International Biometric Society, Austria
Topic and title is under preparation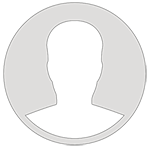 Andreas BRANDT
Statistical assessor, Federal Institute for Drugs and Medical Devices (BfArM), Germany
Regulatory reflections on biosimilar development and statistical methods used at quality level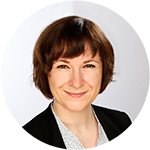 Ina-Christine RONDAK
Biostatistician, Seconded National Expert from Klinikum rechts der Isar of Technische Universität München to EMA, Germany
Challenge the regulator – replies to critical questions from the audience in an extended Q&A type of interaction
Moderator: Stephan LEHR
This session with the participation of all of the regulatory experts above provides an opportunity for a constructive dialogue between regulators, sponsors, academic and clinical researchers to elaborate and exchange their ideas on the current regulatory requirements, approval process and also on the burning issues of debate facing clinical development teams specialized on biosimilars. During this discussion we will look for answers also to that how to handle differences between regulatory guideline recommendations and clinical research practice and how to adjust clinical development practice to effective legislation, or vice versa.

Note:

The programme of the 4th Annual Biosimilars Forum is under preparation. This page is frequently being updated, the detailed agenda and list of speakers will be available soon here, so please come back to discover more about the developing programme of the event.
Join us for discovery, inspiration and meet leading biosimilar development experts at our Forum!
Advance Round tickets with 15% discount are available now with flexible terms. Please send us your registration as soon as possible because places are limited in number! WBS and ISCB members can attend the 2nd day symposium for free.