Scientific factors in biosimilar product development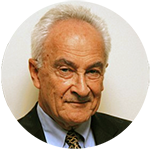 László ENDRÉNYI,
Professor Emeritus of Pharmacology and Biostatistics, University of Toronto;
Former President of Canadian Society for Pharmaceutical Scientists
Open issues in the assessment of bioequivalence and biosimilarity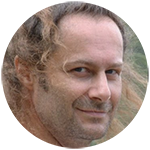 The course is lectured by:
Helmut Schütz,
Owner at BEBAC – Consultancy Services for Bioequivalence and Bioavailability Studies
Main topics of the course:
Unequal carry-over – "solved" in BE but still an Issue in Assessing Biosimilarity?
Multi-Group and Multi-Site Studies. To pool or not to pool?
Group-Sequential and Two-Stage Designs.
Reference-scaling and Control of the Type I Error.
Schedule of the course:
14:00 – 15:00  

|   

1st part of COURSE
15:00 – 15:20

   |   

Coffee break: refreshments & networking
15:20 – 16:20

   |   

2nd part of COURSE
16:20 – 16:40  

|   

Coffee break: refreshments & networking
16:40 – 17:40   

|   

3rd part of COURSE