REGISTRATION FORM
Please complete and send us the following Registration Form as soon as possible because places are limited in number!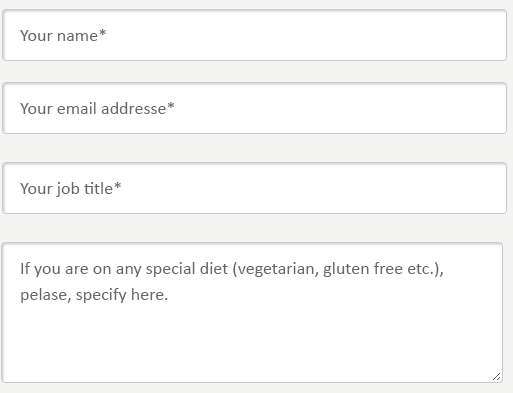 Selected type of participation:
ALL 2-DAY EVENT PARTICIPATION
€ 300 + VAT per delegate
1st day: COURSE programme (5th OCT, 2017)
2nd day: Professional SYMPOSIUM programme (6th OCT, 2017)
Refreshments
Lunch for 5-6 Oct,2017
Conference material for the event
---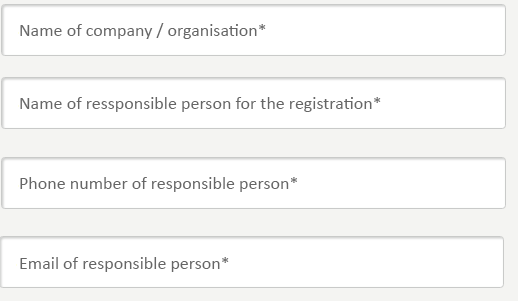 PRICES AND PAYMENT METHOD
Pricing summary:
| | |
| --- | --- |
| All 2-day event pass: | € 300 |
| 27% VAT: | € 81 |
| Total billed per delegate: | € 381 |
| Number of delegates: | 2 |
| Total billed: | € 636 |
Terms & Conditions in details
PAYMENT METHOD
Online payment by bank/credit card
Pay in cash on the spot
HU03 14220108 44197001 01000003
Terms and Conditions of Conference Registration and Booking
Payment terms: After completion and return of the registration form, if you choose payment by bank transfer, than full payment is required within 5 days from receipt of invoice.
Entry may be refused to delegates who have not paid their invoice in full.
A credit card guarantee may be requested if payment has not been received in full before the event. There is a 50% liability on all bookings once made, by fax or email. A no refunds policy exists for cancellations received on or after one month before the event. Should you decide to cancel after this date the full invoice must be paid. However, if you cannot attend the conference, you may make a substitution (colleague) at least one week before first day of the event, as long as we are informed in writing by email or fax. Name changes and substitutions must be from the same company. Accelsiors Ltd. reserves the right to alter the conference content, timing, speakers or venue without notice. The event may be postponed or cancelled due to unforeseen events beyond the control of Accelsiors Ltd.  
Force Majeure: meaning any circumstances beyond the control of Accelsiors Ltd., including without limitations to any Act of God, governmental restrain, fire, tempest, strike or lock-out (other than by Accelsiors Ltd. own employees or agents), war or act of terrorism. We strongly advise all our conference clients to take out travel insurance.
The conference fee includes refreshments, lunch and conference material for the event. This fee does not include travel, hotel accommodation, transfers or insurance (which Accelsiors Ltd. strongly recommend you to obtain). We may store and process your information for administrative purposes and to better understand your needs and how we can improve our products and services. In addition, we may use that information to contact you. Please complete the registration form in full so that we can contact you and provide you with our best services.