Topic Icons: New Replied Active Hot Sticky Unapproved Solved Private Closed
Powered by wpForo version 1.4.4.1
Professional community forum in Biosimilars
The organizers of the Annual Biosimilars Forum event series established this webforum to provide a community place for a professional discussion, where the members can share their experiences, opinions and help each other in the field of biosimilar drug develomment. Let's join us, ask our experts in our professional topics and start to disscuss with professionals working in and for biosimilar drug development!
Hosts of the forum: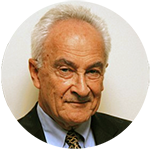 Dr. László ENDRÉNYI
Professor Emeritus of Pharmacology and Statistics,
University of Toronto
;
Former President of
Canadian Society for Pharmaceutical Scientists
Júlia SINGER,
Chief Scientific Officer,
Accelsiors CRO Ltd.
;
President,
Hungarian Society for Clinical Biostatistics